Successful and thriving e-commerce businesses across the globe have one thing in common: excellent provision of logistics processes. So what does such provision mean, and how can Dextrum Fulfillment give you competitive advantages you can use to move your e-shops forward in their expansion abroad?

Fulfillment offers e-shops the elimination of worries with warehouse logistics so they can focus on their core business and growth. E-commerce is undergoing changes and competition is fierce. Customers expect quick delivery and e-shops which do not keep pace with these changes lose the potential to stay in business. This is why Dextrum Fulfillment entered the market and became the first company in the Czech Republic to introduce robotization and automation in logistics services for e-shops.
Robotization in logistics brings scalability, savings in human labor and operating costs, and more efficient and faster operations. However, introducing these innovations requires high initial investment and so robotic fulfilment is the ideal solution for small and medium-sized e-shops seeking to gain a competitive advantage. If an e-shop outsources its warehouse logistics to Dextrum, orders placed in the e-shop before 2 p.m. are dispatched by the distribution center the same day, and the customer receives their goods the next day. The company guarantees this even during seasonal peaks when normal warehouse logistics struggle to meet demand, and it does so at low long-term prices.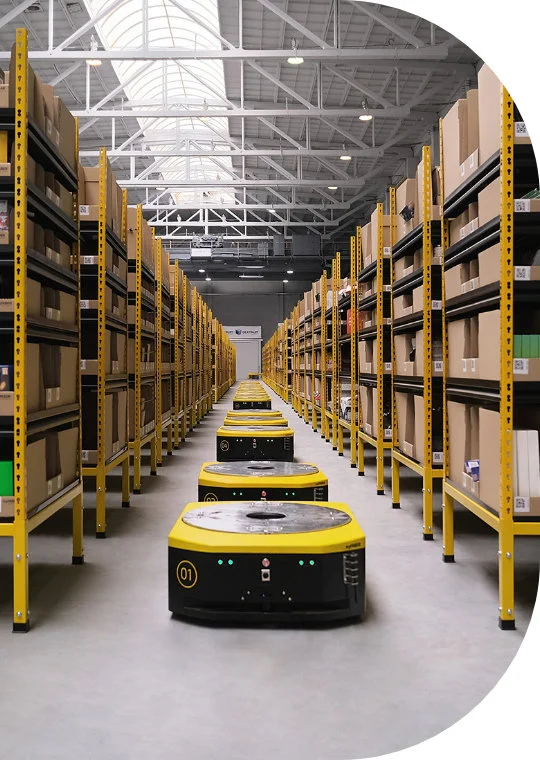 Hi-tech warehouse
Dextrum Fulfillment offers e-shops comprehensive logistics services with an emphasis on speed, flexibility, and long-term cost-effectiveness.
This is the first fully robotic fulfillment in the Czech Republic which provides e-shops all the processes associated with warehouse logistics – from goods receipt and storage, preparation and delivery of the order to the customer, all the way through to handling returns and complaints.
Efficiency is ensured in the distribution center by autonomous robots such as the AGV SL, the AGV Forklift, the autonomous HAI Pick system, the PICK to LIGHT system for intuitive picking, CubingPro measuring equipment, and autonomous cleaning machines.
A team of Dextrum Fulfillment experts supervises the machines' work and is also on hand to provide individual solutions for e-shop warehouse logistics requirements.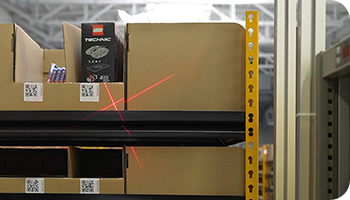 At the distribution center in Paskov near Ostrava in the Czech Republic, you will find the latest automation and robotics technologies, including advanced innovations.
Why choose Dextrum Fulfillment when choosing a provider for this service?

The undeniable advantages of robotic fulfillment include:
Efficiency of work – picking speeds of up to 300 order items/hour, 24/7 warehouse operation option
Guarantee of fast dispatch even during the high season – scalability according to current customer requirements
Low error rates – robots provide precision and reliability
Unbeatable service price – lower operating costs thanks to robotization, resulting in low long-term market prices
Security for your parcels – management via automation and robotics with a high level of insurance coverage
Custom WMS system – provision of accurate data on goods anytime and anywhere thanks to the B2B portal and regular reporting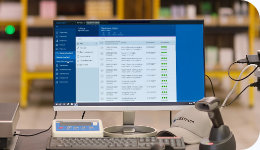 The web app for electronic communication means e-shop owners have a detailed overview of the status and movement of their stock wherever they happen to be.
What does integration of the Dextrum Fulfillment add-on offer e-shops?
Connection with the e-shop for mutual communication
Secure and optimal storage of the e-shop's goods with a high level of insurance coverage
Picking of goods ordered from the e-shop as quickly as possible, and arrangement of transportation at home and abroad
Returns and customer complaint handling
"Fulfillment 2.0" – this service gives e-shops maximum transparency through a B2B portal and reporting for remote management of the service, offering e-shops:
– Precise data about their goods (up-to-date overviews of stock levels and turnover)
– Lean warehouse – e-shop stock optimization
– Sales predictions (from past sales data)
– Optimization of incoming stock from suppliers (savings on costs for the e-shop)
– Reporting, even on a daily basis
– Detailed billing for fulfillment handling with breakdown into individual parts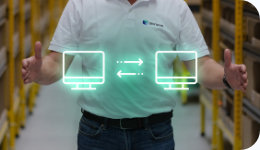 Transitioning an e-shop to logistics outsourcing is simple.
If you decide to use the fulfillment services offered by Dextrum, please write to business@dextrum.cz and we will look after the rest for you. A Dextrum specialist will contact you to discuss any individual requirements you may have.
Dextrum Fulfillment has the logistics skills, whatever the circumstances
Worker shortages and rising labor costs, combined with high inflation, can have a direct impact on the prices of logistics services, but Dextrum is able to keep this factor at a constantly low level thanks to robotization.
Dextrum's innovative distribution-center solution also has a positive impact on the environment and is energy-efficient. The unbeatably low cost of the service is guaranteed by autonomous robots and process automation, significantly reducing energy consumption per unit handled.
Additional operating costs are eliminated either through integration or by using B2B WEB portals where clients can service and manage their logistics requirements themselves. In this respect, the provider relies on the long-standing experience of its technology partner, KVADOS, a leader in WMS logistics and industrial automation and robotics solutions.
Don't be afraid to entrust your e-shop warehouse logistics to the professionals. Contact Dextrum Fulfillment, a company which is, as the Latin translation of its name indicates, skilled at logistics.