Dextrum Fulfillment is launching the further expansion of its warehousing integration capabilities for a broad group of European e-shops by fully connecting its logistics system and services to the BaseLinker platform. This is one of Europe's largest integration platforms, and for 15 years has been helping e-shops grow whilst saving them costs and time.
This allows Dextrum clients to join a community of 20,000 e-shops that use more than 500 different connections to local and international price comparators, marketplaces, carriers, ERP systems, and other useful services, all on a single platform with no limitations.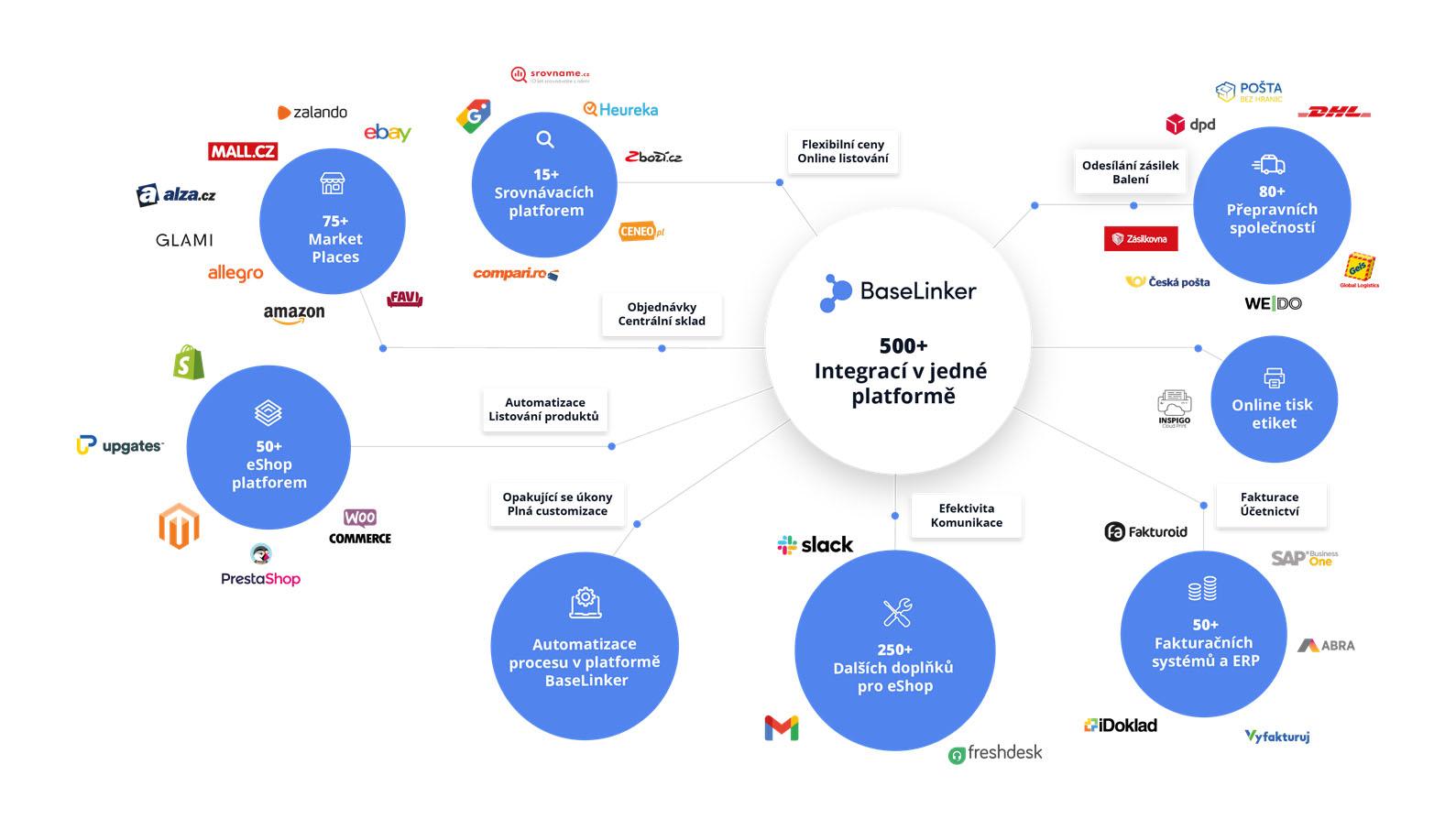 Linking an e-shop with BaseLinker brings:
• connection to 75+ marketplaces, and 15+ price comparison sites,
• product listings, translations, and product management,
• the complete processing of all orders from all sales channels in a single place,
• online synchronization of all warehouses and stock levels using myStock® WMS,
• invoicing, accounting, and communication with customers,
• the entire ordering process is fully automated according to the needs of the e-shop.
Celebrate this step in a new direction with us. Sign up and enjoy 30 days of full access for FREE!
Simply click on the button below or enter the code "dextrum22" in the recommending user field when registering.
Dextrum is continuing its innovation strategy: in addition to being the first to introduce robotic fulfillment to customers in the Czech and Slovak Republics, this integration has now made it one of the first players to offer BaseLinker platform services in the CR.
At the same time, e-shops can now take advantage of the limited YOUR WAREHOUSE WITHOUT WAREHOUSE STAFF promotion, which offers selected e-shops a 30% discount on Dextrum fulfilment services. More information here.